Building a society brimming
with teamwork
Over the last 20 years our software has been developed in accordance
to this philosophy to facilitate teamwork.
Products

Think about it.
Build it.
No waiting.
Kintone is a teamwork platform with a visual application builder that enables organizations to effectively manage their data and workflow for better collaboration.
Trusted by over 115,000 companies and non-profits worldwide,
including international Fortune 500 companies.
Kintone, a product with Industry-wide recognition
2019 Magic Quadrant High Productivity aPaaS

2019 Q2 New Wave Low-Code Platforms For Business Developers

SD Times 100 'Best in Show' in Software Development: Low Code/No code

Hosting Advice Developers' Choice
Global
Location
Cybozu Group and Partners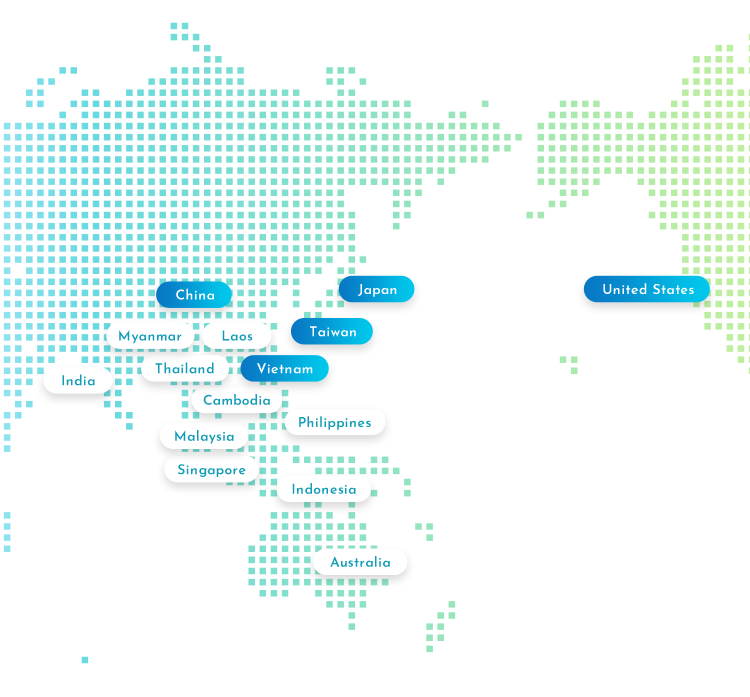 Cybozu, Inc.
Tokyo

Tokyo Nihombashi Tower 27F, 2-7-1 Nihombashi, Chuo-ku, Tokyo 103-6028, Japan

Sendai

Kakyoin Building 1F, 2-1-62, Kakyoin, Aoba-ku, Sendai-shi, Miyagi-ken 980-0013, Japan

Yokohama

OCEAN GATE MINATO MIRAI 8F, 3-7-1 Minato Mirai, Nishi-ku, Yokohama-shi, Kanagawa-ken, 220-0012, Japan

Nagoya

Sakae Sun City Building 12F, 4-1-8 Sakae, Naka-ku, Nagoya-shi, Aichi-ken, 460-0008, Japan

Osaka

Umeda Hankyu Building Office Tower 35F, 8-1 Kakuda-cho, Kita-ku, Osaka-shi, Osaka-fu, 530-0017, Japan

Hiroshima

GRANODE Hiroshima 3F, 3-5-7 Futaba no Sato, Higashi-ku, Hiroshima-shi, Hiroshima-ken, 732-0057, Japan

Matsuyama

QUALITA MATSUYAMA 3F (Reception), 3-7-12 Niban-cho, Matsuyama-shi, Ehime-ken, 790-0002, Japan

Fukuoka

Daihakata Building 2F, 2-20-1 Hakata Ekimae, Hakata-ku, Fukuoka-shi, Fukuoka-ken, 812-0011, Japan
China
Cybozu IT Shanghai Inc.
Shanghai

Huamin Hanzun International Market Room E 11F, 726 West Yan'an Road, Shanghai, China

Shenzhen

Rongchao Center Tower B4F-159, 6003 Yitian Road, Futian District, Shenzhen, China
Vietnam
Cybozu Vietnam Co., Ltd.
Ho Chi Minh

Centre Point Building Unit 101 1F, 106 Nguyen Van Troi Street, Ward 8, Phu Nhuan District, Ho Chi Minh City, Vietnam
United States
Kintone Corporation
San Francisco

44 Montgomery St, 22F, San Francisco, CA, 94104, U.S.A
Blog
United StatesKintopia
Blogs that challenge our outlook on the future of work, company culture, and the current place of corporations in society.
Indonesia
Company
Culture
As technology continues to shape the way we work, there are more opportunities for small and large teams to make a significant impact in their organizations and communities. Not only does Cybozu sell Kintone, an app to accelerate innovation and problem-solving at businesses, we are a company of trailblazers who challenge the current place of corporations in society and what it takes to build great teamwork.
We are committed to serving our team, customers, and the community by practicing these values:
Fairness

Honesty and transparency

Diversity

Independent thought and asking questions

Responsibility

Accountability and teamwork

Purpose

Defining its purpose and then spring into action

Leadership

Empowering decision-making, taking initiatives, and following them through

Gratitude

Encouraging an attitude of gratitude
See how these values are explored on Kintopia, our global media website.