Our Products

All your team's
workflows in one place
with Kintone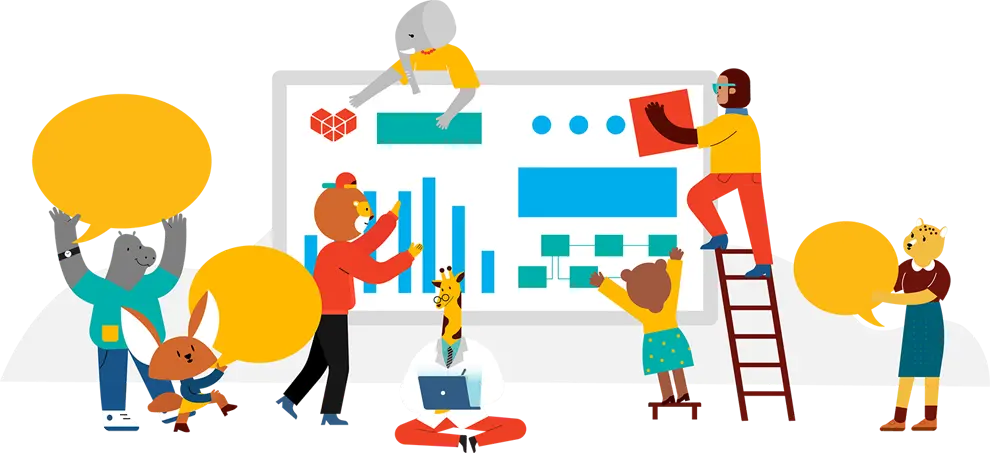 Kintone is a customizable digital workplace platform that lets you manage your data, tasks, and communication in one central place. Over 30,000 customers use Kintone's no-code platform with more than 1.5 million database and workflow applications custom built for their businesses.
What Kintone can do for you
01

Centralize and organize
your work

02

Unify your data and
conversations

03

Simplify and customize
your workflows

04

Give you team access to
their data anytime, anywhere

Groupware designed for mid
to large-size organizations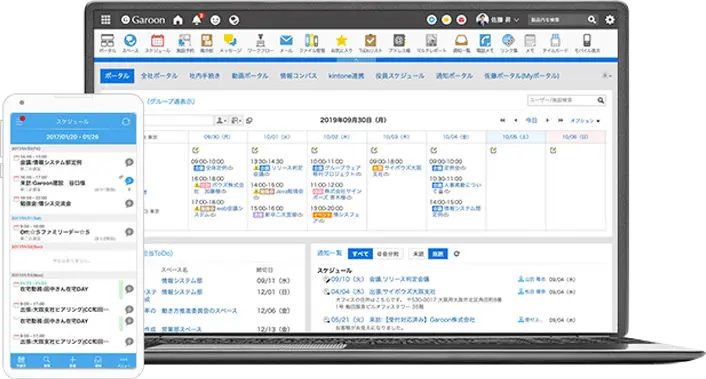 Garoon is deisgned to meet the needs of even largescale organizations. It offers a host of management features, including the ability to control access permissions and delegate approval authority. The platform easily integrates with third-party services and is currently available in Japanese, English and Chinese.

A platform for teams
to manage their email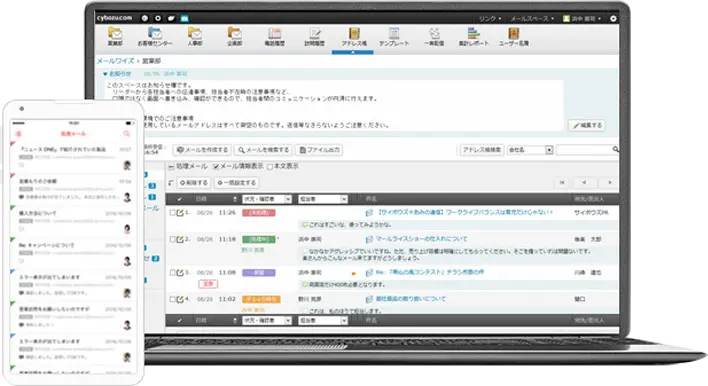 Mailwise is an email management platform that allows multiple individuals access to the same messages and messaging history. It offers features designed to improve business performance, allowing users to manage client information, as well as send bulk emails while avoiding double or erroneous sending,

A teamwork boost for small
and medium-sized enterprises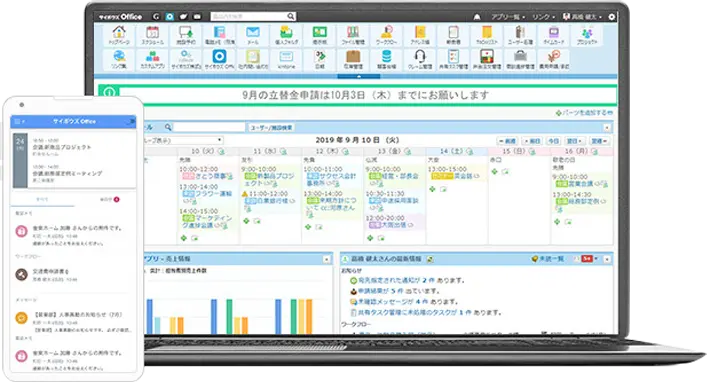 Cybozu Office is equipped with a variety of teamworkoriented functions, such as scheduling, that are designed to enable the smooth sharing of information. The tool was developed in a way that makes it easy to use for anyone, including people who aren't accustomed to business technology. Cybozu Office is only available to Japanese customers.