Company Overview
Trade Name

Cybozu, Inc.

Business Description

Development, sales and operation of groupware.
Development, sales and delivery of methods for enhancing teamwork.

CEO

Yoshihisa Aono

Founded

08/08/1997

Capital

613 million yen

Stock Exchange

Tokyo Stock Exchange First Section (stock code: 4776)

Number of Employees

consolidated: 857 as of 12/2020
unconsolidated: 647 as of 12/2020
(number excludes board members and temporary employees)

Offices

Tokyo, Osaka, Matsuyama, Nagoya, Fukuoka, Hiroshima, Sendai, Sapporo, Yokohama, Shanghai, Shenzhen, Ho Chi Minh, San Francisco, Sydney, Bangkok, and other regional offices.
Consolidated revenue over time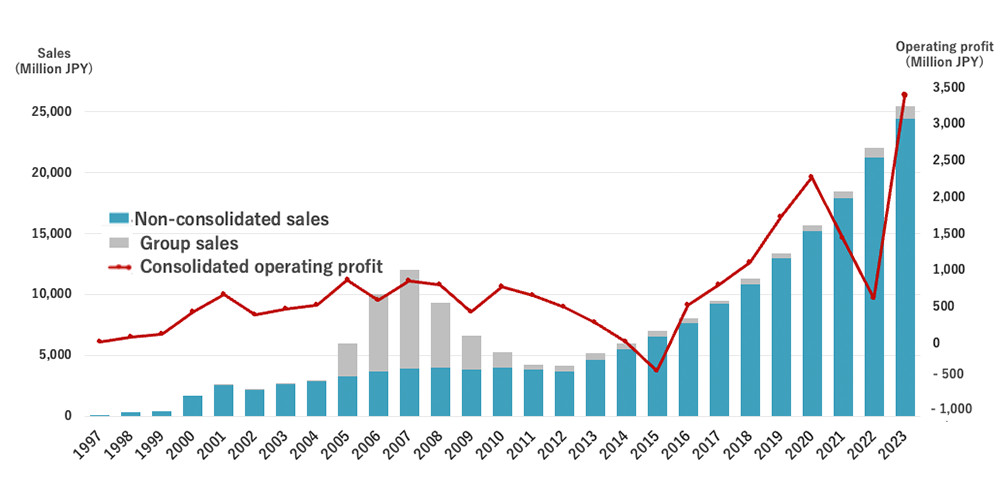 Sales of package software/
cloud services compared