Bring your passion.
Find your team.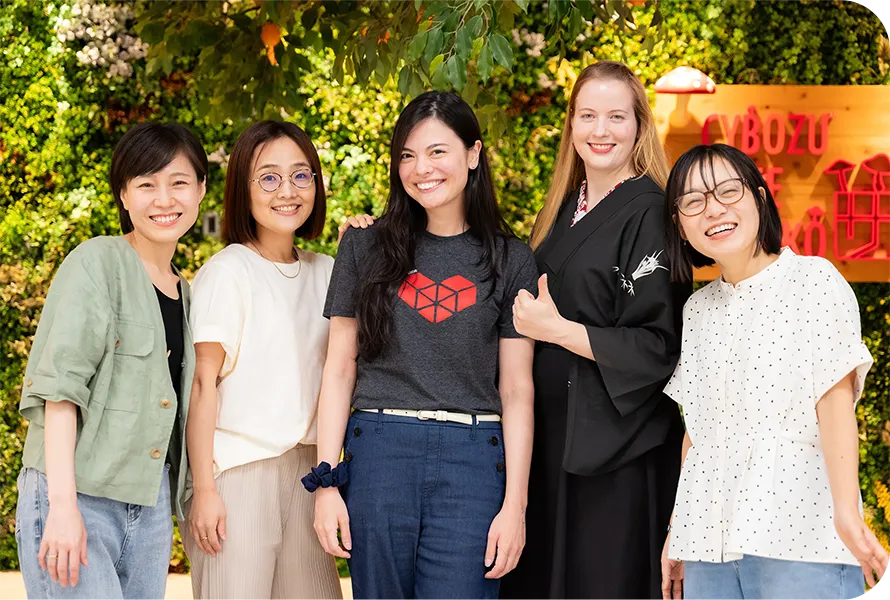 At Cybozu, our mission is to build a society brimming with teamwork. Since 1997, we've been developing software solutions that bring diverse individuals together in more collaborative and effective workspaces. Over the years, we realized that to change society, we first need to change our company, which is why we adopted the principle of "100 people, 100 workstyles."
Today, Cybozu is one of Japan's most successful tech firms, with our four key products (Cybozu Office, Mailwise, Garoon and Kintone) used daily by over 115,000 companies and non-profits worldwide. As we continue to expand our business globally, we're looking for individuals from all walks of life, with unique and diverse life stories and lived experiences. We offer the flexibility you need to work your way within a supportive, motivated, teamwork-driven environment.
Do you feel a deep connection with our mission to build a society brimming with teamwork? If so, be sure to check out our career opportunities below.